I began my journey as an artist, author, and entrepreneur in the most unlikely of circumstances.
Finding my way through life wasn't easy for me. I was raised poor on a bad side of town in Modesto California known as the Varrio. We had no sidewalks, our fences were tagged by gang members, and it was a pretty rough neighborhood. My home life wasn't any better than the outside world however, with cheating, screaming, fighting, being commonplace. My oldest sister, already a runaway drug abuser and prostitute by her mid teenage years, understandably took a lot of my mother's attention and focus, and I found myself becoming increasingly depressed with my home life.
When I was young, perhaps due to my ADHD, I was considered a music prodigy of sorts, as I exhibited unusual musical talent at an early age. As a toddler, I would play songs from television and radio on a keyboard by ear. As I grew into his early teens, those jingles turned into songs as he continued to re-compose top hits, this time adding vocals.
When I was 8 years old, my parents divorced and I moved into a better part of town, but with a worse home environment with an abusive step father. I went from being a straight A honor roll student to being kicked out of school, because despite my perfect grades, having a sleep disorder meant I wasn't able to show up on time for school consistently. This was made worse by my mother administering large adult doses of melatonin to me at night to help me get to sleep, which only hung me over even worse in the mornings. I began home studies and found a love for music, which kept me focused and out of trouble. Staying out of trouble was important, as I was shuttled from house to house, wherever someone would agree to keep me, as my depression and ADHD made me a difficult child to understand for my parents.
While living with my sister I was exposed to unrelenting amounts of violence and drug use, even being offered substances as young as 13. Fortunately, when I was 15, my father was awarded a settlement and decided to invest into home musical equipment for me, creating the foundations of a makeshift recording studio in my parents basement. I threw myself into music as if a safety net from the ledge of a burning building.
With music as my only focus, I hit the ground running. By 16, I was already writing, producing, and recording my own albums. That year, I was the #1 R&B Artist on MP3.com and was selling albums all over the world. I rose to #1 on Billboard's then Talent Net Independent chart, and by 17, I was the number one artist on Farmclub, started by Interscope Records'' Jimmy Iovine, and as a result, had film crews from MTV at my house filming me to appear on the MTV USA Network Joint Venture, Farmclub. 
When I graduated home school I had to choose – do I walk and get my diploma or perform live at the world's Mecca of Entertainment, the MGM Grand in Las Vegas Nevada with my name in lights. I of course performed, and had my diploma sent by mail, graduating with creative honors.
I went on to win John Lennon Songwriting Awards in multiple genres, USA Songwriting Awards, performing with some of the most legendary icons in R&B music, such as Brian McKnight, James Brown, Jon. B, Ginuwine, and a slew of others. I was also fortunate enough to have written and produced songs for or with several Grammy award-winning artists writers and producers like Toby Gad and Marvin Moore (singer of Maria Maria with Carlos Santana.)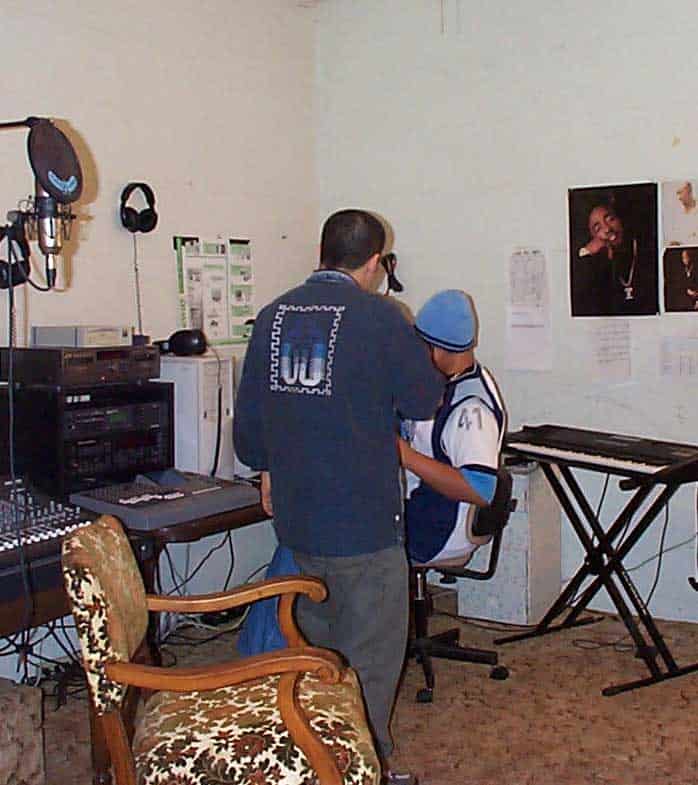 Christian, from MTV interviewing David for Farmclub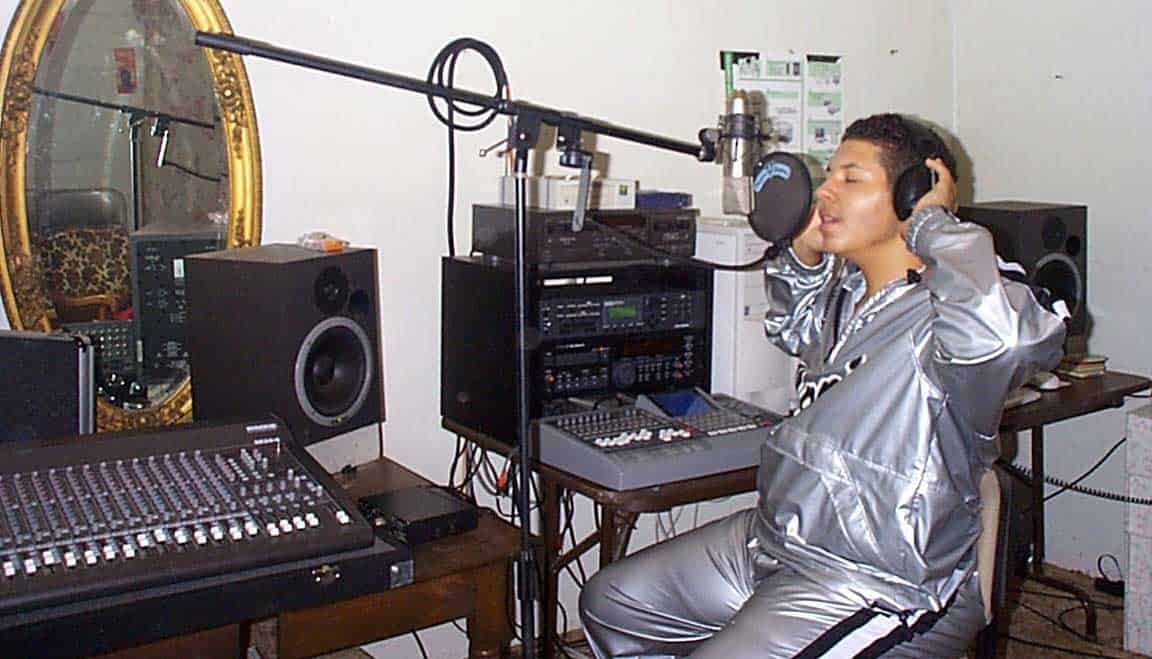 My first recording studio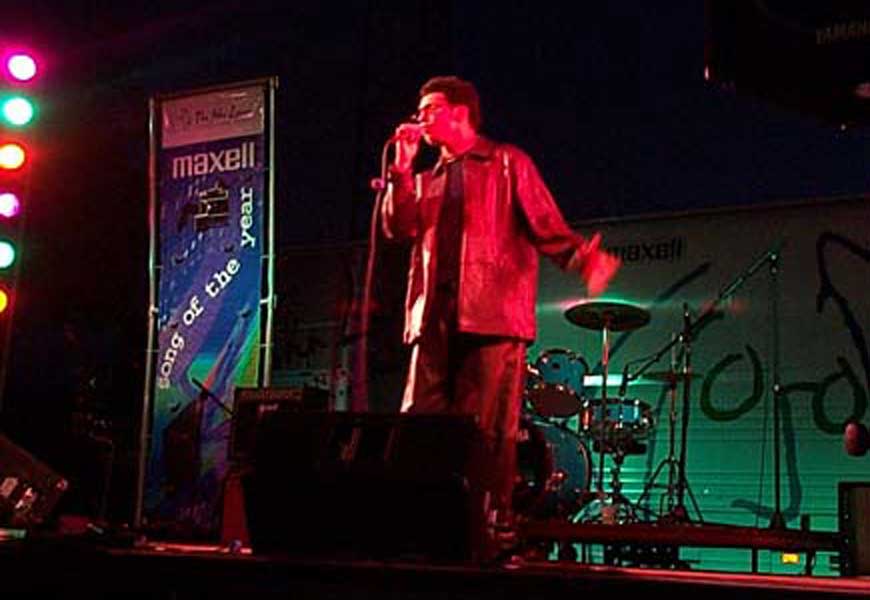 Performing at the MGM Grand in Las Vegas
But the razzle dazzle life slowed down for me when my mother and I decided to take custody of my sister's children, when her drug problems and CPS threatened to take them away and separate them, destroying their bond. I spent several years with them while my mother worked and lived away from home as an in-home health care provider. After several years in a very small country town in the middle of nowhere up in Northern California, and without being able to network with other music industry professionals in larger areas, I decided to give up music and find other avenues of work.
After they grew up and moved out, I decided it was time to begin the work I always felt called to do – to help shape the world into the beautiful place it was designed to be, and to awaken the greatness that lies dormant in each of us. I began learning marketing, consulting and coaching, to help people, or businesses, achieve the best. I started my own company, Trinhoval Business Strategies, a marketing, advertising, and consulting firm whose name is based on the words trust, integrity, honesty, and values.
But it wasn't until the fateful moment that my father had a stroke onstage while playing his instrument that I first found myself forced to find an answer to his poor health through natural medicine. I spent countless hours personally pouring over the medical journals to find any mentions of natural (read: inexpensive) supplements I could give to him. Despite the grim prognosis from doctors that his heart failure, stroke, edema, brain aneurysm and adrenal fatigue were going to kill him, I was able to save his life. 
It wasn't long before my determination to find a way to save him paid off, and my dad went from not being able to walk without a cane or get into or out of a car, to doing yard work and completely healthy, as confirmed by all labs and brain imaging. After this experience, I became an absolute evangelist for causes such as holistic foods, healthy-living, well-being, nutrition, and herbalism. I introduced several others to plants that would go on to change their lives as well.
It was this experience saving my father's life along with helping so many others via natural means that encouraged me to write my first book, 'Where in the World is my Woosah: A Quick and Practical Guide to Less Stress and a Longer Life in a Modern World." My next book, a book on Gratitude, came as a result of by unbridled happiness that came as a result of doing for others.
I've written books, formed corporations, performed on stage with musical legends, written and produced music for Grammy winning and Grammy nominated artists, signed major label record deals on my terms, and won multiple international songwriting awards. But my most cherished achievement is the gift of being able to spend more time with my father. It is my hope that by reminding those around me of their dormant potential to change the world, one life at a time, I can help others achieve great things.
And as much as I love music, nothing comes close to my love for helping others. This is my mission. And I have fully devoted my life to it.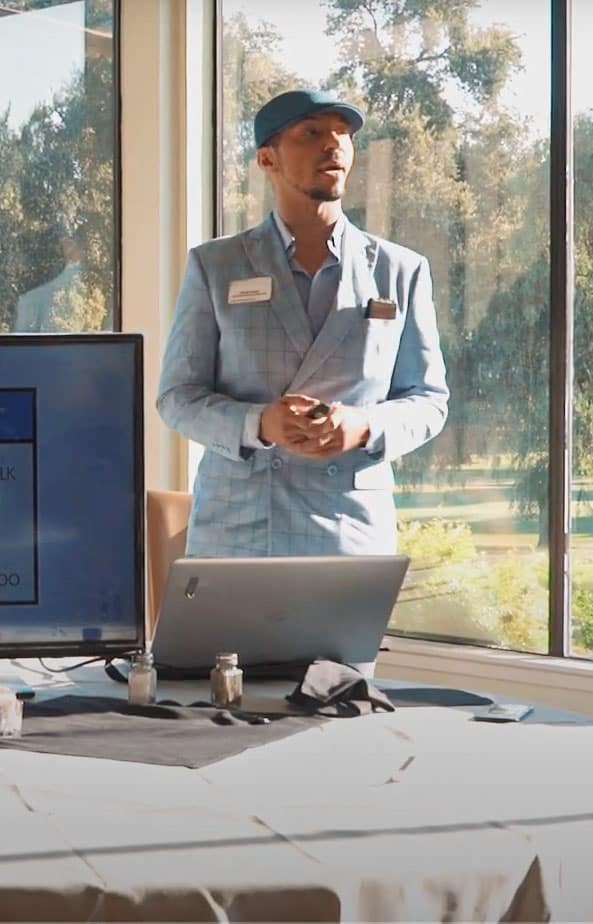 Speaking to business owners about marketing strategy